With the wildflowers in full bloom here in Austin, we've got floral flavors on the brain. What's more Spring than roses and rosewater? 
Rosewater can be an intimidating flavor. I'll say it – it brings to mind soap, perfume, and probably your grandmother. But, it can be a beautiful flavor when combined with other Middle Eastern staples like pistachio, cardamom and cinnamon or fruits like strawberry, watermelon and raspberry. And, like everything, it's great with chocolate, where it makes a surprising and delightfully floral addition. 
Here are just a few ideas for how to use your jar of rosewater sprinkles:
Scatter rosewater sprinkles onto the prepared tray of coconut butter along with the pistachios and raspberries. Reduce the amount of rosewater in the bark base according to how many rosewater sprinkles you use, or omit entirely.
Add a healthy dose of rosewater sprinkles around the edges of your cake to give it even more flair! 
Pistachio and Rose Water Semolina Cake, adapted from Yotam Ottolenghi and Helen Goh's Sweet (which is full of delicious rose-inspired recipes too!)
Just before serving, substitute the final sprinkling of dried rose petals in this recipe for rosewater sprinkles. 
Omit dried rose petals from recipe, sprinkle instead with rosewater sprinkles while glaze is still setting.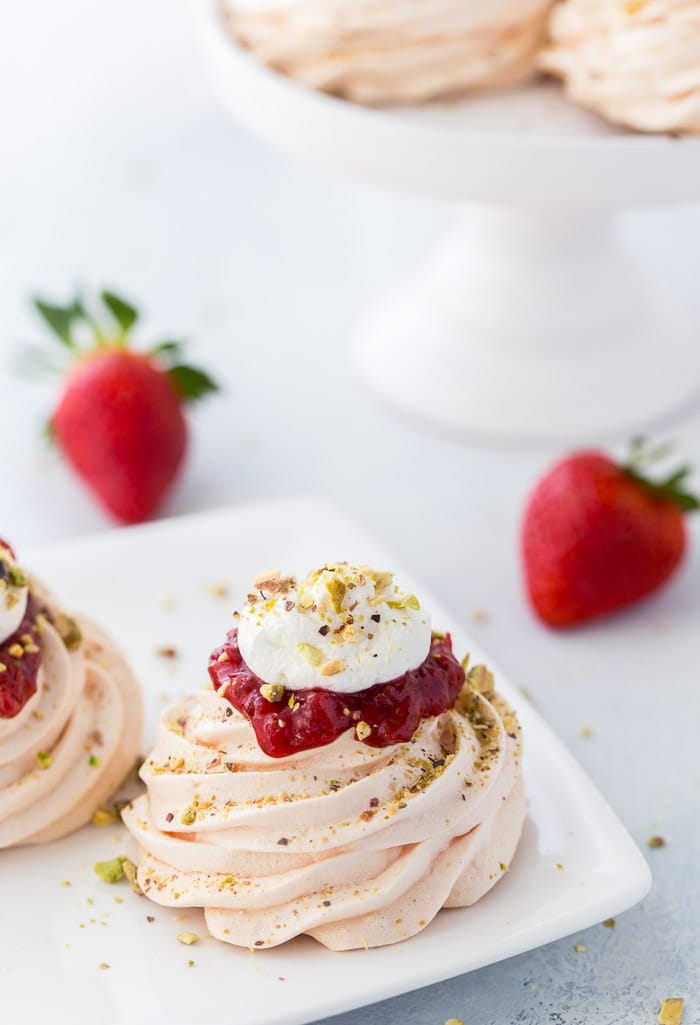 Omit the half-teaspoon rosewater from the whipped cream and instead top with rosewater sprinkles in addition to the chopped pistachios.
Place rosewater sprinkles in popsicle molds before you pour the first layer, or dip finished popsicles in cold water and then in sprinkles for a fabulous finishing touch. 
After glazing, sprinkle a generous portions of rosewater sprinkles on top of these cookies for an instant wow factor.
--
Do you have your own favorite rosewater sprinkle recipe? Tell us about it!